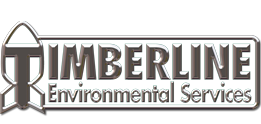 About
Professional UXO Services. We hold ourselves to a higher standard!

Design, Build, Test, and Field technologies for the UXO industry.
COMPANY VISION

Timberline Environmental Services (TES), "We Design, Build, Test, and Field Technologies for the UXO Industry."
TES has become one of the leaders in Material Potentially Presenting an Explosive Hazard (MPPEH) support services including vegetation clearance, demil of munitions debris, target removal, scrap management and large scale soil sifting operation on live ranges.

TES also owns its own fleet of armored and remotely operated equipment, as well as proprietary equipment for the disposal and processing of Material Documented As Safe (MDAS), such as the Ord-A-Shred System (OSS) and Crush-n-Go(CNG) systems.

TES is a SERVICE PROVIDER for the UXO Industry, and as such is able to operate in numerous capacities. TES has the ability to function as a Prime or a Sub-Contractor.
TES is not in direct competition with the large UXO companies; rather it is a support vehicle for scores of them.

COMPANY VALUES

"Safer, Faster, Cheaper"
Customer Satisfaction is a top priority.

TES strives to come in on time, ahead of time and under budget.
TES has always been known for its innovative approach to trouble-shooting, creating outside-the-box solutions to problems and challenges.
TES is linked with one of the major metal recyclers in the country in order to give our customers the highest yield on recyclable materials.
Our fleet of armored equipment has current ESS on file with DDESB.
COMPANY HISTORY
TES has over thirty years of government contracting experience, and has managed numerous subcontractors. The parent company, Timberline Logging, was founded by Mr. Terry Northcutt in 1978. Timberline quickly grew to be one of the leaders in the timber industry specializing in heavy road construction (including expert blasting), timber harvesting (high lead as well as helicopter operations) and fuels reduction services throughout the western United States. Throughout this time Timberline lead the industry through innovative and proprietary processes and equipment developed by Mr. Northcutt. This experience bridged into Military Ordnance.
Mr. Northcutt brought this same innovative and can do spirit to the Unexploded Ordnance (UXO) industry with the creation of Timberline Environmental Services in 1998.
TES holds three patents on equipment designed specifically for the UXO industry and is currently participating in the drafting of the new MPPEH Procedures Manual for the Department of Defense (DoD).
Qualifications
Timberline Environmental Services has over thirty years of government contracting experience and is a certified Small Business HUBZone company. TES currently operates its ammunition demilitarization \ recycling and disassembly facility in Houston, Texas. The facility is permitted through the State of Texas Commission on Environmental Quality (TCEQ), under Municipal Solid Waste (MSW) Number 100478, and through the Environmental Protection Agency (EPA), ID Number CAR000170332. and is one of the only facility of its kind that specializes in safely reducing LIVE Small Arms Ammunition 50 cal and below to safe recyclable metals.
P.R.O.P.
TES is proud of its unique "project recycling offset program.
Ask us how our project recycling budgets can return our recycling overhead cost back to the project, in effect reducing the actual billing cost to the prime contractor.