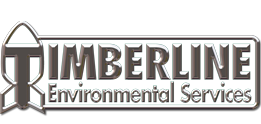 Technologies
Professional UXO Services. We hold ourselves to a higher standard!

Design, Build, Test, and Field technologies for the UXO industry.
TimberlineTechnologies

Timberline Environmental Services (TES) has strived to be a leader in innovative methods to perform critical functions in support of UXO/MEC remediation efforts.
TES is committed to continuous process and design improvement with all our proprietary equipment.
TES' array of services and patented equipment designed specifically for demil and site preparation operations allow us to develop the safest, most cost-efficient plan for your remediation project.
Ord-A-Shred System (OSS)
Demils OE items up to 105mm
Surpasses DoD demil specs 4160-21-M-1
Processes material to recycle
specs 40CFR, Chapter 1, Section261
Can be transported direclty to site
Videotaping equipment provides
permanent record of destruction
Video camera inside magazine allows operator
to monitor operations
Range Master
Remediate heavily contaminated UXO
sites to 12" below ground surface
Clear UXO and range clutter for ID
and disposal in a single pass
Manned orRC operation
RC operation up to 1.4 miles, non-line-of-sight
Armored for unintentional detonation of 105 mm p
Shear Power
Demilitarizes larger ordnance items
such as Mark 80 series practice bomb
Items processed meet DoD demil
specs 4160.21-M-1
Processed material is ready for
reclamation or recycle
Average rate of production: 35-40 Mark 80 per hour
T.A. Z.
Tractor-Accessorized Zerriest
Armored to survive unintentional
detonation of 75mm HE
Grinds trees up to 18" in diameter
Cleanly removes and masticates
vegetation at desired height
Interchangeable heads for variety of technical approaches
Hard Target removal and disposal
Armored Equipment
The original ESS was filed in May 2003 with DDESB. The armoring was done with Huntsville guidance; Michelle Krull, Dept. Of the Army issued all the requirements. We are armored to withstand an unintentional detonation of a 75mm M48.
Armoring consists of ¾" AR 574 steel plate and 2 ¾" Bullet Resistant glass. The operator is fully encapsulated; this is over and above the existing cab structure on the machine to begin with. TES' armored equipment includes:
Custom Bobcats
D8 L Dozer
980 F Loader
TES has used this equipment on every job site we've been on since 2003, including:
Former Fort Ord
Holloman AFB
Elkton Farms
Ft. Belvoir
MCAS Yuma
NAF El Centro
Vieques, Puerto Rico>
TAZ
Range Master
Mini Gilla
Bullet Buster
OSS - Ordnance Shredding
Sheer Power