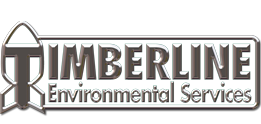 Range Remediation
Professional UXO Services. We hold ourselves to a higher standard!

Design, Build, Test, and Field technologies for the UXO industry.
Range Remediation:

TES developed the Range Master under ESTCP contract #200327 with project
oversight by USA Environmental. Range Master is designed to safely excavate heavily contaminated UXO sites.

Utilizing state-of-the-art Ethernet radio technology, the Range Master's 6 cameras can be viewed from within the virtual cab by the operator from a safe distance. Range clutter and UXO is cleared for identification and disposal in a single pass. Screen sizes can be adjusted from 1/2" to 1" as project dictates.

Soil type, moisture content, topography, depth of water table and UXO items encountered will affect production rate but can be as much as an acre per hour.
Large scale sifting operations designed to site specifications
Allows for material to be completely removed for conclusive QC/QA
Production rate approximately 3,000 cu.yd. per day
Trommex rotary screen captures MEC items 1" and larger
Excavation and screening can be accomplished simultaneously
Manual or RC excavation of heavily contaminated UXO Sites
Virtual Cab has real-time control
Telemetry range: 1.4 miles, non line-of-sight
Armored to survive unintentional detonation of 105mm HE
Average recovery rate: 95% to a depth of 12"
Average production rate: 1 acre per hour, depending on site
Sites are optimized for faster, more efficient DGM